Ambient Edge Welcomes Mojave Air Conditioning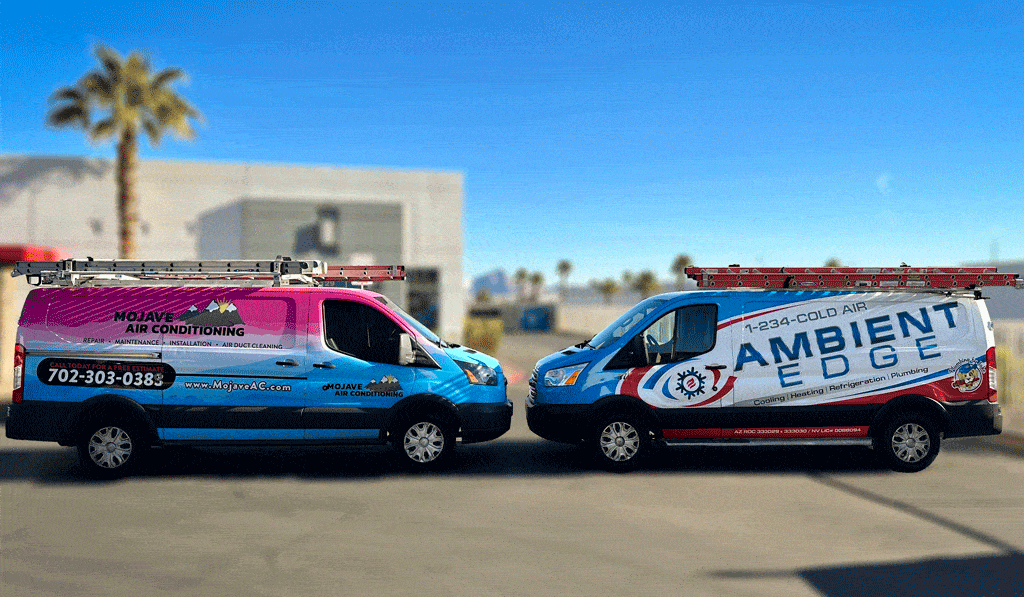 Air Conditioning Service Company Acquisition in Las Vegas, NV
LAS VEGAS, Nevada April 17, 2023 – Friendly Home Services Group is excited to announce that Mojave Air Conditioning (Mojave AC) is now part of the pack. Mojave AC will join the team at Ambient Edge Air Conditioning, Heating, and Plumbing in Las Vegas, NV. The acquisition will expand Ambient Edge's presence in Las Vegas and the surrounding areas and strengthen its capabilities in the air conditioning services market. Mojave Air Conditioning is the ninth company to join Friendly Group and enjoy the power of the pack.
Mojave Air Conditioning Joins Ambient Edge
Mojave Air Conditioning has cultivated a reputation for excellence among its loyal clientele. Previous customers celebrate Mojave AC's ability to save them time and money when repairing, replacing, or installing new air conditioning units. The team makes its services available to clients 24 hours a day, seven days a week so Las Vegas residents can enjoy high-quality, energy-efficient air conditioning services when they need it most.
"Ambient Edge is excited to have Mojave Air Conditioning's team join ours and we look forward to introducing clients to our new and improved range of HVAC services. I have no doubt that Mojave Air Conditioning's experience will only help Ambient Edge build on the stellar reputation our technicians have cultivated over the years."

Steve Lewis, General Manager, Ambient Edge
Ambient Edge looks forward to expanding current services to homeowners in Las Vegas, NV
Both teams look forward to learning from one another, much to the benefit of the Las Vegas residential homeowner customers. Ambient Edge specifically looks forward to building out its:
HVAC & plumbing preventative maintenance
AC repair and maintenance services
AC replacement and installation
HVAC emergency response services
Mojave Air Conditioning and Ambient Edge look forward to celebrating this merger by offering incoming clients a discounted $49 air conditioning tune-up along with AC service calls to say thank you. Mojave Air Conditioning's clients can continue to call Mojave Air Conditioning's phone number to connect with the expert HVAC technicians needed to maintain, repair, or replace damaged units. Customers can also contact Ambient Edge for 24/7 HVAC repairs in the face of emergency system failures.
Homeowners may also contact Ambient Edge to discuss or inquire about the expanded team's available services which will include indoor air quality, plumbing, and drain services. Ambient Edge, alongside the Mojave Air Conditioning team, continues to offer high-quality, sustainable HVAC and plumbing services to clients in:
Kingman
Bullhead City
Golden Valley
Lake Havasu
Ft. Mohave
Mohave Valley
Henderson
Las Vegas
North Las Vegas
Summerlin
Laughlin
Clients can visit Ambient Edge offices in Henderson, NV to discuss their HVAC and plumbing needs in person. Ambient Edge's Las Vegas office does not accept walk-in appointments and instead requests that both current and incoming Mojave Air Conditioning clients call or reach out online to schedule appointments.
About Ambient Edge
The company that became Ambient Edge grew out of two friends' desire to offer high-quality HVAC services to communities in need. Today, the business serves clients in Arizona and Nevada, offering sustainable and energy-efficient HVAC and plumbing services designed to meet clients' specific needs.
Ambient Edge makes an effort to minimize its impact on the environment without compromising the quality of the services it makes available to clients in need. This expert team offers installations, maintenance, repairs, and replacements that prioritize clients' comfort and safety.
About Friendly Group, Home Services Private Equity Firm
Friendly Group is a home services company focused on building a network of businesses that share a common vision and set of values which, at their core, focus on their employees. For more visit www.friendlygroup.com
Ambient Edge Contact Info
Company Name: Ambient Edge
City: Las Vegas
State/Province: Nevada
Country: United States
Telephone: (702)-303-0383
Website URL: https://www.ambientedge.com/
There's Power in the Pack!