Anthony's Plumbing Joins the Pack at Day & Night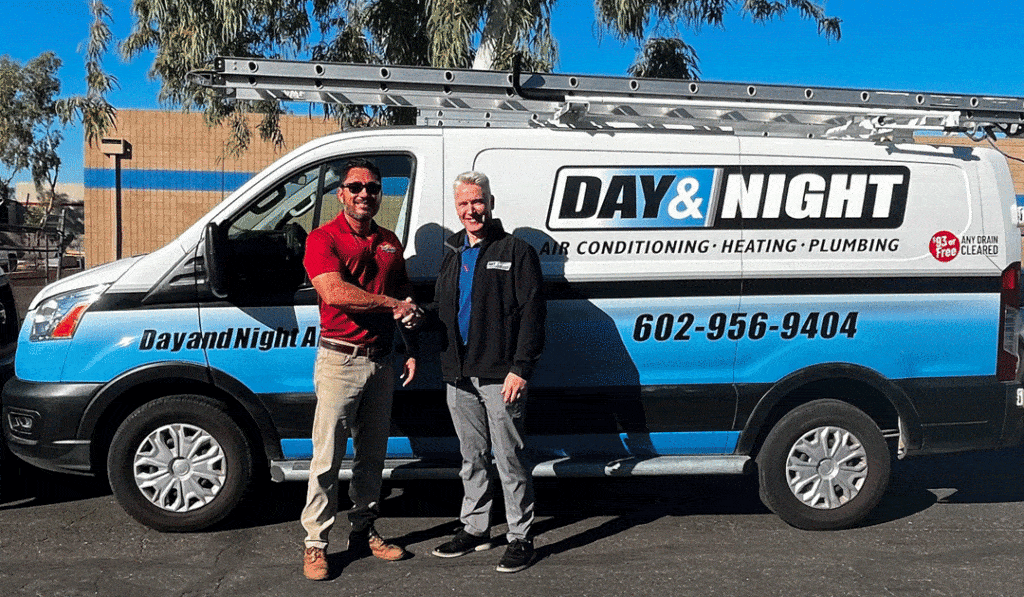 First-Rate Plumbing Company Acquisition in Phoenix, Arizona
PHOENIX, Arizona March 1, 2023 – Friendly Home Services Group is excited to announce that Anthony's Plumbing is now part of the pack. Anthony's Plumbing will join the team at Day & Night Air Conditioning, Heating, and Plumbing in Phoenix, Arizona. The acquisition will expand Day & Night's presence in the Phoenix metro area and strengthen its capabilities in the plumbing, sewer, and drains market. Anthony's Plumbing is the eighth company to join Friendly Group and enjoy the power of the pack.
Anthony's Plumbing Joins Day & Night Team
Anthony's Plumbing was founded in 2004 and has been serving the Phoenix metro area for almost 20 years, providing high-quality plumbing services to residential customers. As part of the acquisition, the Founder, Brandon Williams, along with 4 field technicians and 1 office personnel will join the Day & Night team, bringing their expertise and experience to enhance the company's plumbing service offerings.
"We are excited to welcome Brandon Williams and his team to the Day & Night family. Their commitment to exceptional customer service and technical expertise aligns perfectly with our values, and we are confident that this acquisition will enable us to better serve our customers and further strengthen our position in the Phoenix market."

Mike Littau, General Manager, Day & Night
"We are thrilled to join forces with Day & Night, a company that shares our passion for delivering exceptional service to customers. We look forward to working together to build on our shared success."

Brandon Williams, Founder, Anthony's Plumbing
The acquisition of Anthony's Plumbing is part of Friendly Home Services Group's ongoing growth strategy, aimed at expanding the company's reach and capabilities in the HVAC and plumbing markets. Day & Night is well-positioned to grow their business and market share this year with the addition of Anthony's Plumbing and the quality people they bring to the team. Day & Night remains committed to delivering exceptional service to its customers and providing a positive work environment for all its employees.
"We are proud that the high-quality team at Anthony's Plumbing choose to join Day & Night and the Friendly Group. We believe the solid alignment of culture, vision, and values makes us all stronger. With each new addition the power of the pack grows, which is a win for our employees and our customers."

David Noseworthy, Vice President Corporate Development, Friendly Group
About Friendly Group, Home Services Private Equity Firm
Friendly Group is a home services company focused on building a network of businesses that share a common vision and set of values which, at their core, focus on their employees. For more visit www.friendlygroup.com
There's Power in the Pack!