4 Traits Private Equity HVAC & Plumbing Companies Look For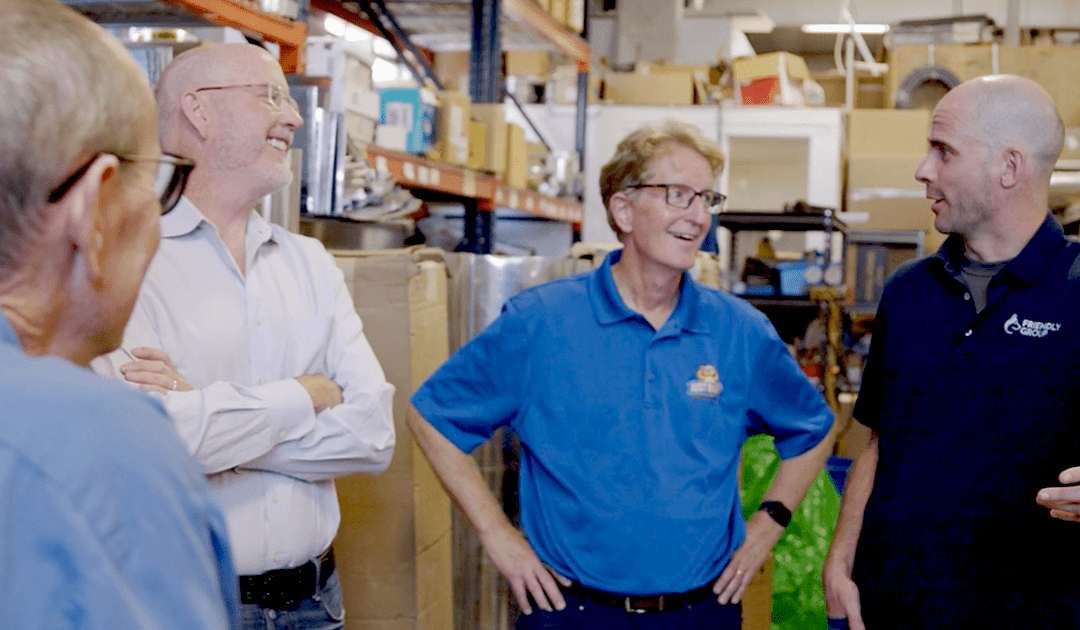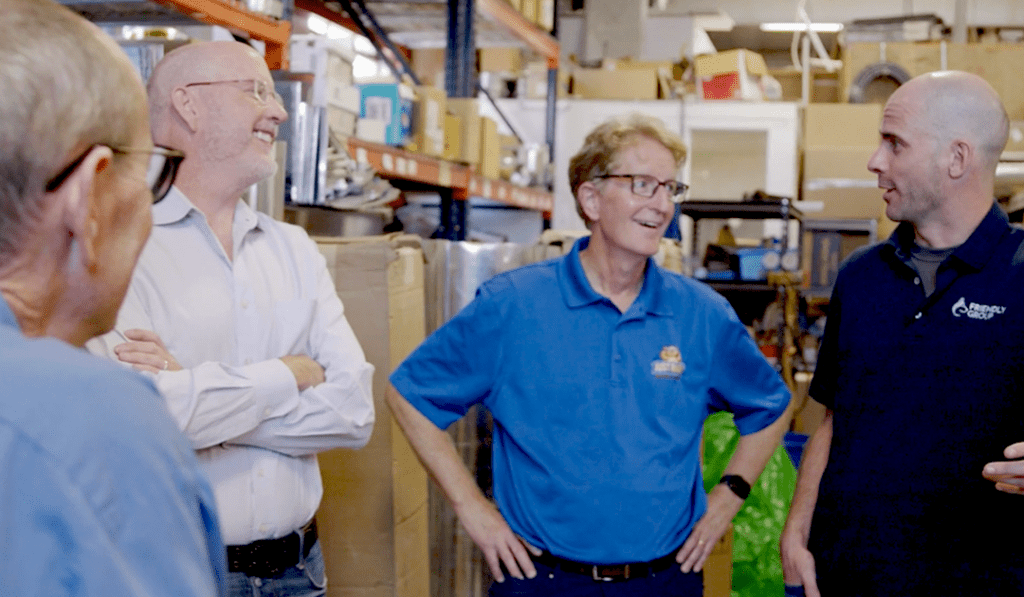 Private equity (PE) firms play a crucial role in the growth and development of businesses across many industries, including the heating, ventilation, and air conditioning (HVAC) and plumbing industries.
PE firms provide capital, expertise, and other resources to home services companies with strong growth potential, helping them scale and reach new levels of success sooner than they can on their own.
If you are an HVAC or plumbing business owner considering selling your business or joining a group, it is important to understand the characteristics that a private equity HVAC and plumbing company looks for. This information can help you prepare your business for acquisition and ensure that you attract the right partners to help drive growth and success.
What Private Equity HVAC & Plumbing Companies Value (and How to Prepare for Acquisition)
In this article, we will explore 4 important characteristics private equity firms look for in a Home Services company and provide insights into how you can best prepare your business for acquisition. We will also reveal what Friendly Home Services Group (Friendly Group) values and evaluates during acquisition conversations, and the qualities we look for in a partner company.
So, if you are thinking about selling your HVAC or plumbing business, be sure you have a good understanding of what private equity firms look for, and how you and your company measure up.
4 Traits Private Equity Firms Look for in HVAC & Plumbing Companies
Private equity firms look for home services companies that have strong financial performance and growth potential, and the following 4 characteristics are the most important factors considered when evaluating an HVAC or plumbing company:
Strong Brand
Profitability
Growth Potential
Experience Management Team
1. Strong Brand
HVAC and plumbing companies with a solid brand are more attractive to private equity firms because they are more likely to be successful in new markets as they look to scale and grow their business. PE firms look at the following areas to gauge the value of a company's brand:
Reputation
Customer Loyalty
Market Share
Reputation
A positive brand reputation is vital to a business's future success and their valuation. Private equity firms look at online reviews, competitor analysis, media coverage, and talk to other owners and industry partners to get a better understanding of what customers are saying about you, how you are perceived by the market, and your reputation within the industry.
A business's Google reviews and rating, customer comments on social media platforms, and any Better Business Bureau complaints are a few of the things a PE firm may look at to see what customers are saying about your company.
Private equity firms also want to know what kind of reputation you have within the industry. What do your suppliers, vendors, and even competitors say about you and your brand? What industry organizations are you part of and what kind of reputation do you have with the other members?
Many firms, including Friendly Group, also assess how involved a company is with their local community by reviewing the company's website, their mission, and values, and by speaking with their community partners. This is also extremely helpful to better understanding if values and goals align for mutual fit.
Customer Loyalty
Home Services companies with a loyal customer base are more likely to be successful long term, making them more appealing to private equity firms who want to invest in helping companies grow.
To determine customer loyalty, there are some common metrics HVAC and plumbing companies can track such as recurring revenue, customer lifetime value (CLV), and customer retention rates.
How many of your HVAC customers do repeat business with you within 18 to 24 months? For plumbing and drains, what percentage of your customers have completed 2 or more jobs within 36 to 48 months?
Another metric you may use or have heard of is the net promoter score (NPS). This is a survey-based measure that asks customers to rate their likelihood of recommending your company to others on a scale of 1 to 10. This simple score helps companies understand what their brand reputation is, where they stand with their current customer base, and provides great insights into areas that need improvement.
A continuous influx of new customers is essential in the HVAC and plumbing industry and growing your business, but a company with high customer turnover, a lack of recurring revenue, below average CLV, or a low NPS score will not be able to maintain success.
Market Share
Private equity firms are interested in HVAC and plumbing companies that own a significant share of their local market and are positioned competitively. Market share not only indicates that the company has a strong reputation, but that they are well-established in the community they wish to serve, positioning them for growth and success.
Calculating market share for any company can be done by dividing the company's total revenue by the total revenue generated by all companies in the same industry and same market.
For HVAC companies specifically, dividing the number of systems installed as a percentage of the total number of HVAC systems installed in their city or service area is a good indicator of market share.
How Friendly Group Evaluates a Home Services Company's Brand
When it comes to evaluating a home services company's brand, there are 3 characteristics Friendly Group considers in addition to those listed above, including:
Marketing as Percentage of Revenue
Service Plan Memberships
Owning the Neighborhood
Referrals
Marketing as Percentage of Revenue
Friendly Group likes to review the percentage of marketing spend vs revenue to evaluate a company's brand equity. If the percentage of marketing spend is below 5% of revenue, and the business is still growing, that typically signifies a strong brand. It indicates people know your name and they are willing to refer you to their family, friends, and neighbors.
Service Plan Memberships
Friendly Group accesses customer loyalty by reviewing the company's recurring revenue numbers which considers whether they are growing their service plan members annually.
We look at the number of members as a percentage of the number of current customers, the growth rate of memberships year-over-year, and membership turnover. Are you adding members and are they sticking with you? What is the average tenure of your service plan members? How many are on monthly memberships vs annual? What percentage of members decline to renew if they sign up for annual membership?
Owning the Neighborhood
Going a step further with the market share assessment, Friendly Group looks for companies that not only serve a significant amount of their market but strive to own target zip codes and neighborhoods that contain their ideal customer base.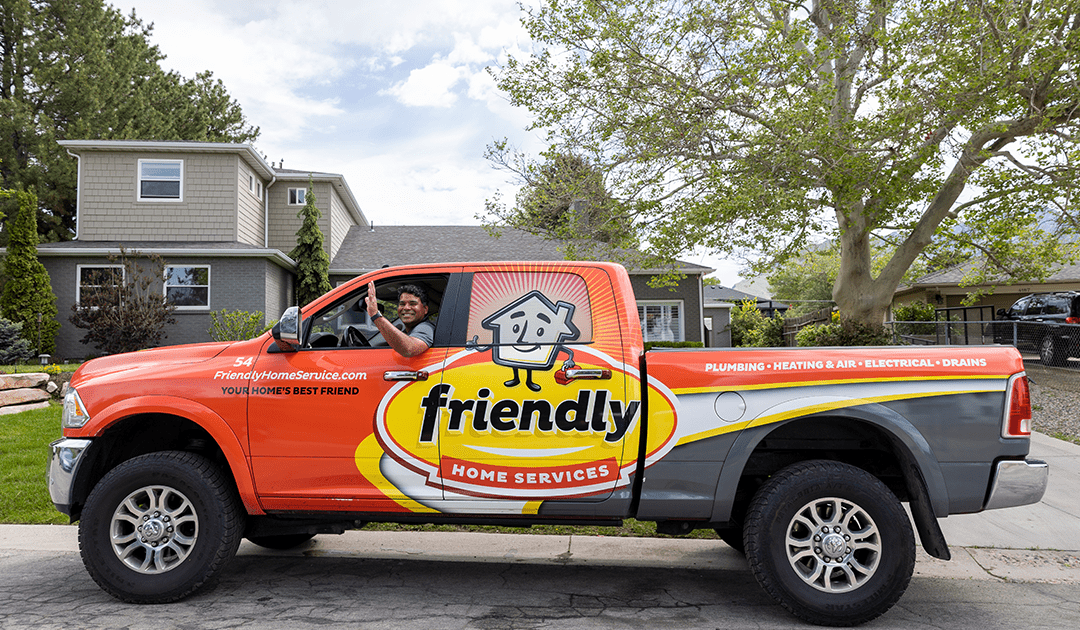 Owning the neighborhood and target zip codes indicates a good understanding of a company's ideal customer as well as a strong brand reputation, and usually a considerable amount of referral business.
Referrals
Speaking of referrals, another strong indicator of brand equity is the amount of referral business a company receives, and Friendly Group looks at the portion of your leads that come from referrals. If this is not something a company specifically tracks, then marketing as a percentage of revenue and a company's NPS score can help deduce whether a company is receiving referral business.
HVAC and plumbing companies who have a strong brand naturally receive a good amount of word-of-mouth business, but the companies that take it a step further by actively requesting, managing, and responding to reviews, and have developed a customer referral program can be a differentiator.
2. Profitability
Consistent profitability is a critical factor that private equity firms consider when evaluating an HVAC or plumbing company for sale.
People typically think of financial performance first when discussing consolidation and selling their business. We hope this list has proven there are many other factors a private equity group looks for; however, profitability is essential.
These are 3 common metrics associated with profitability that private equity firms look at:
Cash Flow
EBITDA
Steady Revenue Growth
Cash Flow
The primary measure of a company's profitability and financial performance is cash flow – how much money is moving into the business vs moving out.
Private equity firms will look at historical trends in your cash flow to determine the health of the business and its value. For example, an increase in cash flow over the past five years will have a positive impact on the valuation, while a downward trend may lower the value of a business.
EBITDA
EBITDA stands for "Earnings Before Interest, Taxes, Depreciation, and Amortization" and is commonly used to approximate a company's cash flow. You can also think of this as net profit. A strong EBITDA shows that the company has a solid financial foundation and can generate consistent profits.
A company's valuation is influenced by EBITDA in two ways, namely: EBITDA margin (profitability margin) and total EBITDA. EBITDA margin (EBITDA divided by revenue) has a "sweet spot" of 10% – 20%.
Friendly Group looks for companies with a profitability margin in the mid-teens. Single digits may be indicative of operational challenges that need review and consideration whether the challenges are something the Friendly Group can help with, or if the business needs to resolve these on its own before revisiting the conversation. Businesses with high profit margins above 20% may indicate unsustainable business practices that we will want to assess.
Steady Revenue Growth
Private equity firms are looking for HVAC and plumbing companies that are consistently growing their revenue year-over-year (YoY). This indicates a healthy business that is well-positioned for future growth.
YoY Revenue Growth compares the current year's revenue to the previous year to determine the percentage of growth. PE firms typically go back 5 years to get a good understanding of revenue growth trends.
It is important for any business owner to regularly monitor cash flow, EBITDA, and revenue growth using multiple metrics to get a comprehensive understanding of the financial health and profitability of your business.
3. Growth Potential (Scalability)
Private equity firms look for companies with a competitive position in the marketplace and have potential to scale quickly and expand into other markets.
Organic Growth
HVAC and plumbing companies with opportunity for organic growth utilizing existing resources are ideal for private equity firms. Organic growth can occur through improving quality of service and customer satisfaction, investing in employees, or expanding into new markets.
Companies with goals and a clear plan for expansion into new markets are more attractive to private equity firms who want to grow your business. Whether that means adding products or services you do not currently offer (adding plumbing service to an HVAC company or adding a line of indoor air quality products), embracing a new customer demographic, or enlarging your geographic service area, companies that can expand into new markets are more likely to generate additional revenue and growth.
Efficiency Opportunities
Improving margins is important to become more profitable. Companies focused on increasing efficiency and streamlining their operations are more attractive to private equity firms because they are more likely to be profitable in the long term.
Adaptability & Eagerness to Learn
HVAC and plumbing companies that can adapt, are willing to embrace change, and like to learn new things will be more successful. Adopting new best practices or technologies to stay ahead of the curve are imperative to growth. Private equity firms look for this mentality because these companies are easier to work with, and more likely to be innovative and successful.
4. Experienced Management Team
Even though an experienced management team is listed as number 4 on this list, it may be the most important factor when evaluating a company for acquisition. A team that brings depth of knowledge and experience is crucial to a business' success and ability to grow.
Private equity firms look for HVAC and plumbing companies that have a management team with a proven track record of success in the industry. This indicates the team has the skills and experience to grow the business and achieve its goals.
The Qualities Friendly Group Looks for in Owners and Management
Growth Mentality
Friendly Group looks for companies with owners who ideally want to maintain an active role in their company and value the culture of the business they built. Owners who want to grow with us and take their company to the next level are key to our success. We also look for companies with strong management teams in place that have knowledge and experience to help us drive future growth.
Mutual Fit
If you have spoken with Friendly Group or have attended one of our conference discussions at an industry event, you have probably heard us talk about "Mutual Fit". This refers to the importance of alignment and asks the question, "are we a good match?" Jeff Martin, the founder of Day & Night, recently talked about the importance of identifying your values and finding the right business partner with Service Titan for their Contractor's Playbook section entitled, "Selling Your Company".
Friendly Group looks for business partners who align with our mission, values, and goals, and vice versa. We care about our owners and the companies they have entrusted us with and want to be the best stewards we can for them, their employees, and their customers.
Relationships and Value Add
Friendly Group provides companies with value add beyond the initial investment and helps them "unlock latent potential", another phrase you may hear our team say, through sharing best practices, focusing on training and development, and working as a team towards a shared goal.
We provide opportunities for our owners and companies by delivering experienced leadership and support, assembling a community of peers, and building organizational wellbeing through relationships and a people first culture. Friendly Group looks for owners who share these values and offers more than capital with detached supervision.
"There is Power in the Pack" is Friendly Group's slogan because we understand that what you can accomplish together is so much greater.
People First
You have undoubtedly heard companies reference a "people first" culture. Friendly Group understands that, and we do our best to walk the talk with how we communicate and engage with one another daily, developing and taking care of our people and communities, and stewarding our resources well. We look for owners who care deeply about their employees and put an emphasis on culture, development, and quality service.
Pro Tip: Be Intentional About the Fit
Whether you call it mutual fit, cultural fit, or synergy, it matters tremendously, and we encourage all business owners considering selling to do their homework and seek private equity firms and partners you align with and can trust. It will pay off in the end and you will be glad you did.
How to Prepare Your HVAC or Plumbing Business for Acquisition
If you are considering selling your HVAC or plumbing business, it is important to know what private equity firms look for and make sure you do what is necessary to best prepare your company for acquisition. Here are some key things to focus on and steps you can take:
Focus on People First
Increase Profitability
Strengthen Your Brand
Know the Value of Your Company
Seek "Mutual Fit"
Focus on People-First
Private equity firms often look for HVAC companies that have a strong focus on their employees and customers. By investing in your employees, creating a positive work environment, and providing excellent customer service, you can demonstrate that your company has a strong culture for success which makes it more attractive to private equity firms.
Do you make sure you provide training and development for your employees? Do you nurture a healthy and respectful work environment? Do you make sure the customer not only receives quality service, but feels taken care of? Do you reward and acknowledge your people regularly?
Friendly Group fully buys into the idea that if you take care of the employee, the employees will take care of the customer, and the customer will take care of the business. We look for companies and potential partners who align with this concept and truly want the best for their people.
Increase Profitability
Private equity firms are looking for HVAC and plumbing companies that are financially stable and consistently profitable. By increasing your company's profitability, you can demonstrate that it is a sound investment.
Start by reviewing your financial records, identify areas for improvement, and take steps to reduce costs, improve cash flow, and increase profitability.
Clean up your company's balance sheet by reducing or paying off debt and resolving any outstanding legal or regulatory issues to make the company more attractive to potential buyers.
Strengthen Your Brand
Building a strong brand and reputation can increase the value of your HVAC or plumbing company. Brand building takes time, but there are things you can do now that will make a difference.
Define your brand
Know what differentiates you
Deliver on your brand promise
Clean up and monitor your brand
Invest in marketing
First, make sure you have defined your brand and that it's clear and concise. Know your brand strategy, your values, and personality.
Second, know what differentiates yourself from the rest of the market, be sure your employees know, and do your best to communicate that to your customers in a way they can understand.
Third, deliver high-quality service. This may sound like common sense, but it is imperative your company delivers on what your brand promises. Provide products and services that meet or exceed your customer's expectations and provide exceptional customer service to reinforce your brand promise.
Fourth, clean up your online reputation and make sure you are monitoring your brand across all the channels customers typically find and engage with you.
Fifth, invest in marketing to promote your business, increase brand awareness, and reach new customers.
By consistently delivering high-quality work, building a positive reputation in your community, and investing in your brand you can increase the value of your company and make it more attractive to private equity firms.
Know What Private Equity HVAC & Plumbing Companies Look for, Take Steps to Prepare, and Do Your Homework
Private equity firms play a significant role in the home services industry and are constantly on the lookout for strong companies to acquire. In this article, we discussed the most important characteristics that private equity firms look for in a HVAC or plumbing company, including strong brand and market share, profitability, scalability and growth opportunities, and an experienced management team.
We also discussed steps you can take to prepare your HVAC or plumbing business for acquisition. Understanding these factors can help you make informed decisions and increase the chances of a successful sale and finding the right private equity group to join.
In conclusion, the future of home services, including HVAC and plumbing, electrical, and other related services, looks bright. With a strong focus on quality service, customer satisfaction, and a commitment to people-first, HVAC and plumbing companies that are taking steps to grow and adapt and able to meet the needs of the market are poised for success in the years to come.
There's Power in the Pack!