Krause's Air Conditioning Services Joins the Pack at Ambient Edge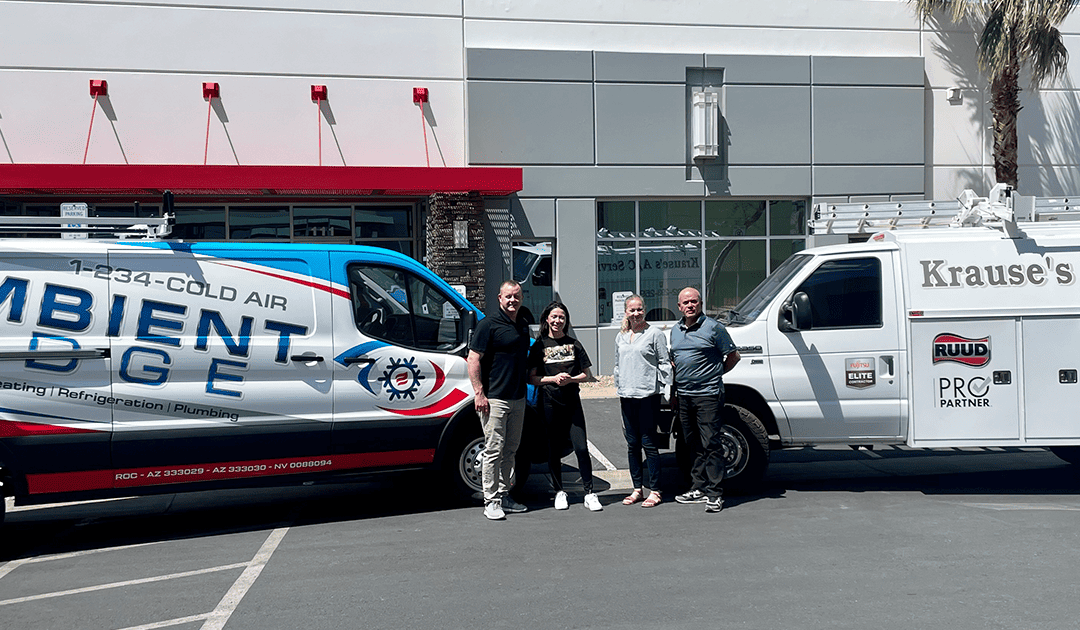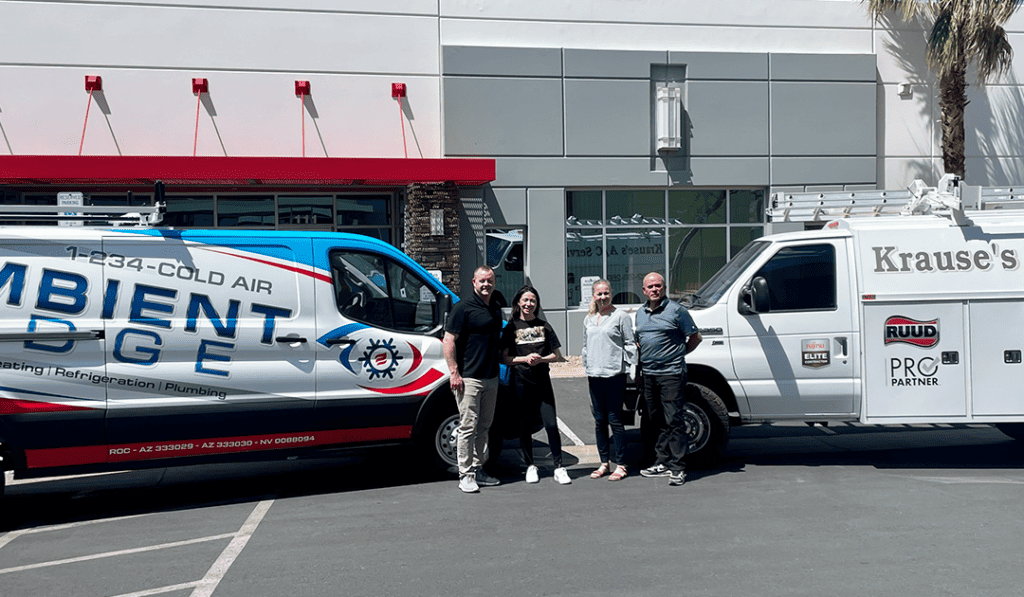 HVAC Company Acquisition in Boulder City, NV
Boulder City, Nevada May 22, 2023 – Friendly Home Services Group is excited to announce that Krause's Air Conditioning Services (Krause's AC) is now part of the pack. Krause's AC will join the team at Ambient Edge Air Conditioning, Heating, and Plumbing in Boulder City and Henderson, NV. The acquisition will expand Ambient Edge's presence in Boulder City, Henderson, Las Vegas and the surrounding areas and strengthen its capabilities in the air conditioning services market. Krause's Air Conditioning Services is the tenth company to join Friendly Group and enjoy the power of the pack.
Bob Krause's Air Conditioning Services
Bob Krause started the business under his name almost 30 years ago building their brand on hard-work, honesty, and customer service. Ambient Edge looks forward to welcoming Krause's Air Conditioning Services' existing clients and continuing to deliver the high-quality service they are accustomed to. The Ambient Edge and Krause Team can now expand its HVAC services even further, ensuring that every business or residence in Nevada has access to their HVAC expertise to beat the summer heat.
"Ambient Edge is proud to carry on Krause's legacy of providing high-quality service to Boulder City, NV clients and offer an improved range of HVAC services. I have no doubt that Ambient Edge will be able to build on the stellar reputation Bob Krause and his team have cultivated over the years."

Steve Lewis, General Manager, Ambient Edge
Ambient Edge looks forward to expanding current services to homeowners in Las Vegas, NV
Krause's Air Conditioning Services joins the Ambient Edge family after serving Boulder City, Henderson, and Las Vegas for nearly 30 years as local air conditioning experts. This women and family-run company endeavored to help English-speaking and Spanish-speaking clients stay comfortable in the region's blistering heat.
The team's available air conditioning services continue to include:
HVAC Replacement and Installation
Commercial HVAC Services
Emergency HVAC Services
HVAC Repair
Indoor Air Quality Services
Energy-Efficient Product Replacement and Installation
Krause's Air Conditioning Services continues to offer safe and sustainable air conditioning services to businesses and residential spaces in need and the team proudly welcomes its existing client base to the Ambient Edge family, promising to uphold its reputation for excellence throughout Nevada and Arizona.
Current clients can contact Krause's Air Conditioning Services or Ambient Edge for more information about their existing service schedules or Krause's Air Conditioning Services' long-standing service discounts.
Ambient Edge and Krause's Air Conditioning Unite in Their Sustainable Goals
Ambient Edge and Krause's Air Conditioning Services both prioritize a sustainable approach to the HVAC repair, maintenance, and installation process. Both companies are excited to move forward together providing clients with low-waste, energy-efficient installations and repairs.
These installations, repairs, and replacement services aim to help clients lower their monthly energy bills while reducing their carbon footprints. Both companies use eco-friendly products to better serve the Southwest's unique environment.
Ambient Edge and Krause's Air Conditioning Services in Nevada
Ambient Edge offers expert air conditioning, heating, and refrigeration services to Nevada businesses and residential households throughout:
Boulder City
Spring Valley
Paradise
Las Vegas and North Las Vegas
Henderson
Laughlin
Summerlin
Green Valley
Ambient Edge also serves several Arizona locations, including Kingman, Bullhead City, and Lake Havasu.
About Ambient Edge
Ambient Edge serves clients in Arizona and Nevada, offering sustainable and energy-efficient HVAC and plumbing services designed to meet clients' specific needs. Ambient Edge has locations in Kingman, AZ, Henderson, NV, and Las Vegas, NV. Ambient Edge makes an effort to minimize its impact on the environment without compromising the quality of the services it makes available to clients in need. This expert team offers installations, maintenance, repairs, and replacements that prioritize clients' comfort and safety.
About Friendly Group, Home Services Private Equity Firm
Friendly Group is a home services company focused on building a network of businesses that share a common vision and set of values which, at their core, focus on their employees. For more visit www.friendlygroup.com
Ambient Edge Contact Info
Company Name: Ambient Edge
City: Kingman, Boulder City, Henderson, and Las Vegas
State/Province: Arizona and Nevada
Country: United States
Telephone: (702)-303-0383
Website URL: https://www.ambientedge.com/
There's Power in the Pack!